A US Site Is Offering Couples $4K To Test The Best Mattresses For A Bone Sesh
If you happen to a) be in a couple, b) are a couple that gets down on the reg and c) enjoys doing said boning on a mattress, then boy, do we have the job for you.
Sleep Standards, a US website that offers sleep-related advice and product reviews, is on a mission to find out which are the best mattresses for having sex.
Naturally, they need people to test them out to do so — and they're offering five chosen couples USD$3,000 plus a mattress of their choice for their "extremely honest" reviews.
"To save people the trouble of looking for a comfortable mattress through trial and error, we came up with this experiment. We're aiming to find the best mattress for sex – and we need your help!," the site explains.
"We'll send you a new mattress every week and all you have to do is give us your honest reviews on how good that mattress is for sex. That's right, you can get paid for doing what you do in your regular everyday life – sex!"
So if you've been harbouring fantasies of absolutely destroying your mattress with your sexual antics, now is your time to shine.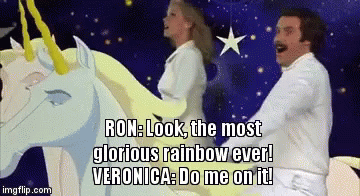 How does it work?
Each week for eight weeks, Sleep Studies will send the five lucky couples a mattress for a freaky test drive. Each time they send you a new mattress, they'll swap out the old one. Bags not having that job.
"These aren't any random mattresses though; they've been rated as the top [eight] mattresses for sex currently on the market," Sleep Studies adds.
Couples need to get sexy with the aim of attributing how well each mattress fares when it comes to sexual activities by assigning a score between one and 10 across a range of criteria. They'll also be required to write "extremely honest reviews" .
The criteria include:
Bounciness
Noise
Firmness
Edge Support
Comfort
Cooling
Overall Score
Once completed, couples receive a $3000 cash prize and one free mattress of their choice.
To apply, you will have to submit a 60-second video talking about your "passion for the project" as well as link to all your socials. Click here to check it out.
And look, this seems like a pretty sweet gig, but we'd be remiss if we didn't offer a couple of observations.
The first being that they say you can remain anonymous if you'd prefer to protect your privacy, but then literally half of the prompts required to submit an application are about your social media following. Clearly, size (and visibility) matters.
The second is that Sleep Studies currently fail to mention in their T&C's where participants need to be based in order to receive the mattresses. It's a US site, so we're assuming it's open to US residents, but it doesn't actually say. Even in the location section of the form, it says 'your home'. Details shmetails, eh.
The whole project is aimed to coincide with National Couple Day, which is apparently August 18.
(Lead Image: Unsplash / Womanizer WOW Tech)
Sonia Taylor
Sonia feels most at home on the road, with travel her greatest passion. But really, she's hype about a lot of things: beautiful design, tasty food, wellness, nature, interesting people and women's issues. The Founding Editor of Junkee's The Cusp and former Homes Editor at Nine, Sonia prides herself on seeking out authentic experiences with charm and loves sharing a personal rec. Catch her on Instagram @sonnietothetee.