UberEats Is Offering Victorians Free Delivery On Grocery Orders This Week
There is nothing good about lockdown (except the whole keeping Covid under control thing), and Victoria has had it harder than most of us since 2020. There are some small silver linings though, to help everyone get through it.
Like free delivery when you get your groceries delivered via UberEats.
From now until Sunday, February 21, all Victorians can top up their pantry supplies on essentials under 'Grocery' on the Uber Eats app and use the contactless delivery option. As long as your order is over $20 (which is actually super easy to do for groceries) you'll get it delivered for free.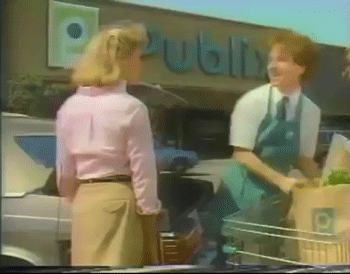 "To encourage Victorians to stay at home and stay safe Uber Eats has removed delivery fees on all grocery orders over $20," said an Uber Eats spokesperson.
"Victorians can do their top-up shops on essentials like milk, eggs, toilet paper and bread and other items available under Grocery on the Uber Eats app and use the contactless delivery option".
While not as flash, it's probably easier than that guy who trained a robot to go on a toot paper run for him.
It also means that you can jump on any TikTok food trends and hacks that may pop up, like that awesome wrap hack that has literally changed my lunching life. Or this one for waffle cups that you can stick anything in from chicken to berries.
Or the latest one with the baked feta pasta trick that every one is going nuts over. The same creator has made a whole baked feta series now so there's plenty to be getting on with this week.
(Lead Image: Pexels / Matheus Cenali)
Kassia Byrnes
Kassia is the Editor of AWOL, and a straight-up travel addict. She was born without a sense of direction, yet an intense desire to explore the world. As such, she's lost 90% of the time but she's learned to roll with it. You can catch her latest adventures on Instagram @probably_kassia.