A Vegan KitKat Is About To Be Released For All Of You With A Plant-Based Sweet Tooth
I've been vegetarian for over 20 years now, and one of the main reason I was never able to commit to veganism was glorious delicious chocolate. The other was cheese. One of those problems is now solved.
Well ok, vegan chocolate isn't new, but what IS new is that Nestle's iconic KitKat is jumping on the bandwagon and releasing KitKat V — crispy wafers covered in a smooth chocolate that uses 100 percent certified sustainable cocoa blended with a rice-based alternative to milk so everyone can have a go. It's been certified vegan by the Vegan Society, so you know it's legit.
"Our challenge when we set out to create a vegan-friendly KitKat was to recreate this iconic product using plant-based alternatives," said Louise Barrett, Head of the Nestlé Confectionery Product Technology Center in York.
"To achieve this, we worked very hard to get the right balance between the milk alternative and the cocoa. The result is a vegan chocolate that we're very proud of, and I hope all KitKat fans will love it as much as we do".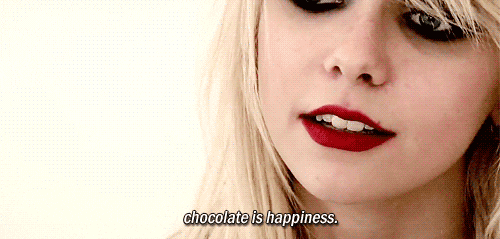 KitKat is really doing the most to reinvent itself over the last year-ish: from new ice cream inspired flavours, to weird Christmas ham creations, to opening up boutique chocolate stores around the world (yes, including Australia). If you haven't been into Sydney or Melbourne to create your own KitKat flavour or just admire the ridiculously large range of varieties, then you haven't let your sweet tooth live.
"We're always looking for ways to make breaks meaningful for Aussies, so the team at KitKat is delighted to offer a delicious alternative for anyone looking to enjoy a plant-based break," said Nestlé Head of Marketing Confectionery Joyce Tan in a statement.
You can preorder the KitKat V via the chocolatory website from today, or instore at the KitKat Chocolatory and Woolworths Metro from July 26.
---
(Lead image: provided / Nestle)