A Melburnian Made The Hardest Cycling Challenge In The World And You Can Do It From Home
A Melbourne-based cyclist who came up with a brutal cycle challenge back in 2014 called 'Everesting' has watched the trend blow up since the pandemic.
After realising non-cycling friends had no idea what a huge achievement cycling over 300kms and a vertical 6,000m was, Andy Van Bergen decided to create a cycling challenge that could pass the 'pub test': to have anyone, anywhere understand the concept quickly and easily.
The challenge Van Bergen created was asking cyclists to climb Mount Everest, kind of.
Back in 2014, Van Bergen had been part of a group of die-hard cyclists called Hells500 for a few years. Their 'thing' was drumming up intentionally gruesome challenges that usually demanded months of training.
After cycling those 300kms uphill, Van Bergen shared his big news with a coworker. Their deflating response? "That's nice". Ouch.
"I could explain that to any cyclist and their eyes would fall out of their head," Van Bergen tells Matador Network. So to have the enormity of his achievement fall so flat was enough to see the Everesting challenge born.
To complete the challenge you find a hill of your choice and ascend it in laps enough times to end up climbing a whopping 8,848 meters – the height of Everest. Van Bergen chose the mountain because it's the biggest and most well-known on Earth, and so anyone – even a non-cyclist – can understand that this is a really big deal, dammit.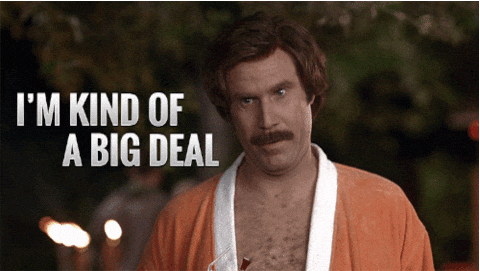 Hells500 had garnered a bit of a reputation for their thigh-burning challenges, and when word got out about Everesting, cyclists from around the world reached out wanting to join in. But Van Bergen didn't feel right about allowing people to fly to Australia for a regular cycle event.
"I felt a bit weird and responsible that people from New York and France and the UK wanted to fly to Australia, and they'd come over and realise that we were just a bunch of hill-climbing nuts doing it in our backyard," Van Bergen explains to Matador Network.
Instead, 45 cyclists who proved they could ascend 5,000 vertical metres received secret instructions to join in a global event on the same weekend a year later, on a hill of their choice. The global event was a pretty big deal, hitting page four of the paper in Melbourne.
The following year in late 2015, an online platform called Zwift created a feature that allowed indoor cyclists to 'chuck a uey', meaning they could start doing laps in their living rooms instead of simply repeating loops.
This paved the way for Hells500 to organise a virtual Everesting event (which over 300 people had completed by year's end).
View this post on Instagram
It's obvious in hindsight that the weirdness of 2020 laid the perfect foundation for this challenge to be exactly what the cycling community needed during a global pandemic.
"We went from having maybe 30 or 40 Everesting submissions around the world – that was like a busy week for us – to months where there were 1,200, 1,300 people completing this challenge," says Van Bergen.
Everesting is hard. Most cyclists struggle to accomplish it, let alone during daylight hours. But this difficulty has been exactly the reason the challenge has exploded this year.
"Professional cyclists whose races were cancelled needed a goal to work towards and a way to stay in shape," explains Matador Network. Van Bergen says that many knew about Everesting but their coaches wouldn't allow them to do it, because "it's going to ruin [their] legs for the actual racing."
With some big names in cycling all taking part, this also meant the cycling-focused media had something to write about again. The other thing pro riders brought with them was competitiveness, so record-setting became a thing in Everesting, too.
View this post on Instagram
According to Matador Network, Van Bergen has completed over a dozen Everesters, on everything from a road bike on his own under moonlight, to a mountain bike up and down a single track course. Just a few weeks ago, after Melbourne went back into lockdown, Van Bergen completed another virtual Everester.
So whether you're stuck inside or able to get out to some mountains, if you're keen to try it out, be warned that you should only attempt it if you have previous experience with long rides and decent fitness levels. The pro's tip is also to avoid making your climb too steep.
(Lead Image: Pexels / Stock Photos)
Sonia Taylor
Sonia feels most at home on the road, with travel her greatest passion. But really, she's hype about a lot of things: beautiful design, tasty food, wellness, nature, interesting people and women's issues. The Founding Editor of Junkee's The Cusp and former Homes Editor at Nine, Sonia prides herself on seeking out authentic experiences with charm and loves sharing a personal rec. Catch her on Instagram @sonnietothetee.