Apparently We're All Busy Making Spotify Road Trip Playlists With The Same Songs
It wouldn't come as a shock to hear that since the pandemic, road trips have spiked in popularity. Now, data from Spotify confirms that with planes essentially grounded for the foreseeable future, we've all been hitting the road instead.
In this year's hunt for adventures that don't involve crowds or planes we've reclaimed our own backyards by way of road trips. And for any good adventure, you need the perfect accompanying soundtrack.
"We believe there are only two requirements for a road trip: a vehicle and a good playlist," writes Spotify.
Obviously you'll also need snacks, good company and a few new-world safety precautions – but it is a cold, hard fact that no matter how many packets of chips or Natural Confectionery Co you shove into the back seat, your road trip won't hit peak status without some solid tunes.
To this effect, Spotify collected data between May 5 and July 30 to see how the pandemic was affecting its users and what trends were shaping 2020.
They found a massive, 92 percent jump in the creation of road-trip playlists between June and July, mainly from listeners in the US, but also here in Australia, the UK, Canada and Germany.
And in July, streaming in offline mode increased by 24 percent versus other months, shedding light on the fact people were, in fact, on the move or off grid.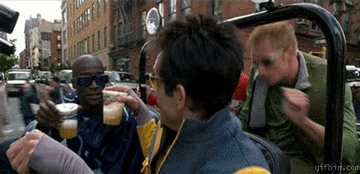 The most-added songs on road trip playlists
It seems like everyone is trying to distil that sense of nostalgia and wonder only the open road can bring, with a mix of classic anthems, "Roll-down-the-window-and-belt-it-out jams", and chart toppers making the cut.
Popular songs include 'Watermelon Sugar' by Harry Styles, 'Here Comes The Sun' by The Beatles, and 'Party in the USA' by Miley Cyrus as well as classics 'Don't Stop Believin'' by Journey, 'Livin' On A Prayer' by Bon Jovi, 'Hey Ya!' by OutKast, and, appropriately, 'Life is a Highway' by Rascal Flatts.
But podcasts also got a look in. Stuff You Should Know, Crime Junkie, My Favorite Murder with Karen Kilgariff and Georgia Hardstark, and Ted Talks Daily are common additions for listeners hitting the road.
And when it comes to Spotify's curated playlists, Classic Road Trip Songs was the clear favourite, with 3.5 million likes, followed by 70s Road Trip at 2.1 million and Indie Rock Road Trip, with 571k likes.
The music doesn't stop once you reach your destination
Spotify also found camping-themed playlists saw a whopping 140 percent increase from June through July, confirming people are keen on basking in nature to ease their worries.
"Listeners have been heading to the great outdoors in search of fresh air. Naturally, they've also been creating playlists to accompany them on their hiking, star-gazing, and marshmallow-roasting adventures," they explain.
Top songs for these playlists include 'Blinding Lights' by The Weeknd, 'Fishin' in the Dark' by Nitty Gritty Dirt Band, 'Under the Bridge' by Red Hot Chili Peppers, and 'Dance Monkey' by Tones and I.
They even noticed songs with a focus on the elements are clearly on the mind of campers, with hits like ACDC's 'Thunderstruck,' Fleetwood Mac's 'Landslide,' and Lady Gaga with Ariana Grande's 'Rain On Me' appearing on many playlists.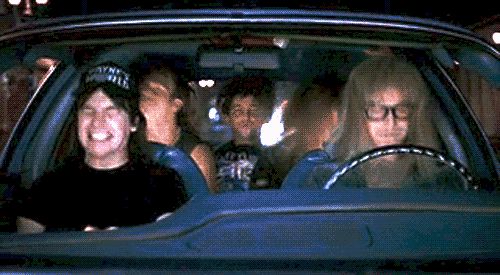 Staycation playlists became a big thing, too
There were also people who couldn't hit the road, so took to their own cities (and homes) for a staycation. From June to July, there has been a 120 percent uptick in the creation of staycation-themed playlists on the platform.
For staying put, songs "capturing the feel-good vibes" are on the menu.
'Summer Clothes' by Marc Scibilia, 'Island In The Sun" by Weezer, 'Summertime Magic' by Childish Gambino, 'Kokomo' by the Beach Boys, 'The Boys Of Summer' by Don Henly, 'Paradise' by Bazzi, 'Could You Be Loved' by Bob Marley & The Wailers, 'Take Me Home' by Bryce Vine, and 'Señorita' by Camila Cabello and Shawn Mendes were top picks.
Obviously the Staycation songs are influenced by northern hemi summer, but with the mercury finally rising here in Australia as we leap into spring, this playlist inspo is perfect timing.
Need ideas on where to hit the road? Check out the best solo road trips here. And this is our list of the best binge-worthy podcasts to listen to while en route.
(Lead Image: Taryn Elliott / Pexels)
Sonia Taylor
Sonia feels most at home on the road, with travel her greatest passion. But really, she's hype about a lot of things: beautiful design, tasty food, wellness, nature, interesting people and women's issues. The Founding Editor of Junkee's The Cusp and former Homes Editor at Nine, Sonia prides herself on seeking out authentic experiences with charm and loves sharing a personal rec. Catch her on Instagram @sonnietothetee.