3 Delish Gin Cocktail Recipes With a Lemony Twist For Your Summer Parties
For some reason, while everyone else in lockdown decided to bake banana bread, I started trying to build up an adult grog collection so I could impress people with fancy cocktails. I say adult because I think when I own a bar cart I'll finally feel grown up. Don't ask me to explain this logic.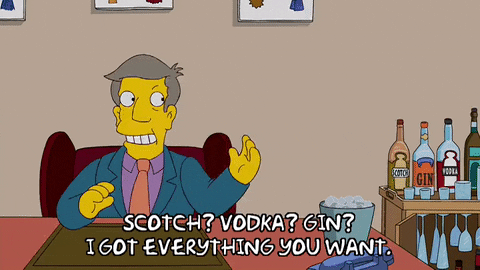 So when I was given the new Gordon's Sicilian Lemon Gin to try I wasn't about to say no. Being a huge fan of the classic G&T (don't even judge me, your grandma was right, it's a fab drink), I tried it and a basic bitch twist on a bramble and the lemon actually makes it pretty perfect for summer, IMO.
Now I've got those two recipes, plus I asked Gordon's for one more to share, just for your weekend (let's hope it stays sunny now). Just just the ingredients together and top off with ice and a lemon wedge.
Sicilian Lemon & Tonic
30ml Gordon's Sicilian Lemon Gin
120ml tonic water
Sicilian Lemon & Ginger Spritz
50ml Gordon's Sicilian Lemon Gin
75ml ginger ale
50ml prosecco
Fresh ginger slice (and/ or) lemon wedge
Bramble (my very DIY version)
50ml Gordon's Sicilian Lemon Gin
25ml lemon juice
¾tbsp sugar syrup
¾ tbsp blackberry liquor (although I used raspberry because it's what and I had, and it's a delight)
(Lead Image: Pexels / Snapwire)
Kassia Byrnes
Kassia is the Editor of AWOL, and a straight-up travel addict. She was born without a sense of direction, yet an intense desire to explore the world. As such, she's lost 90% of the time but she's learned to roll with it. You can catch her latest adventures on Instagram @probably_kassia.