We Asked Two Skin Care Experts To Share Their Top Tips For Getting Glowing Skin Without Makeup
Being in lockdown changed our collective perspectives on a lot of things, but none more so than beauty and fashion. Goodbye tight, uncomfortable clothing, and goodbye caking on the make up (I mean, do you Boo, it's just not expected anymore). Instead, a growing beauty trend in 2021 will be naturally glowing skin. Which frankly, I'm very here for.
But how do you achieve this glowing skin, especially if none of the skincare trends ever seem to take any affect on your own face?
We brought in two experts — Dr Tarj Mavi (founder of La Mav organic skincare) and Leelah Linke (qualified Dermal Clinician with Bachelors in Skin Science, and founder of St Skin in Melbourne) — to give us their top tips.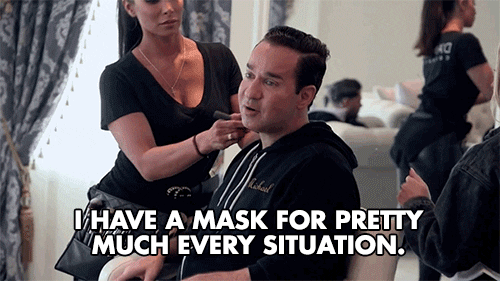 #1 Double cleanse
Both our experts are in agreement on this. Your cleansing habits balance your skin's pH, and provide a clean palate for any other skincare products you want to use.
"The first cleanse simply removes the makeup, impurities, sweat, dirt, dust, smoke, heavy metals, makeup (etc) that settle on your skin during the day," explains Dr Mavi, "And the second deeply cleanses the surface of the skin and pores as well as removing dead skin cells".
Linke recommends using "an oil cleanser massaged in well to soften and rinse with tepid water" for the first cleanse, "followed by a light foaming enzymatic cleanser to remove any residue".
#2 Find The Right Exfoliator
Gone are the days of scrubbing our faces with rough surfaces to exfoliate them (if you're still doing this, please stop). Instead, Linke suggests using "softening digestive ingredients like enzymes and mild acids like Lactic acid".
"Exfoliation breaks up the dead surface skin cells to reveal a fresh glowing complexion," says DrMavi. "It is important to note that exfoliation should be done once or twice a week and not to overdo it as over exfoliation can be damaging to the skin".
#3 Get the right serum combination
Dr Mavi  says you should be looking for serums with three specific bio-actives that are "game changing" and together, will "repair, regenerate and revitalise your skin to deliver glowing complexion".
The first is natural retinol, "a true anti-ageing multi-tasker and holy grail of the skincare world…Retinol increases collagen production, helps fight acne, makes your pores appear smaller and increases cell turnover to brighten your skin tone".
Next up is Vitamin C, a "topical super antioxidant [that] helps to target discolouration, improves skin's clarity and boosts radiance. It's clinically proven to reduce hyperpigmentation, to promote healthy, glowing and evenly toned skin. It protects the skin against pollution and sun damage by effectively neutralising free radicals".
Finally, bring in the Hyaluronic Acid. It "has the ability to deliver hydrated, supple and dewy skin instantly. It has sponge-like effect where each molecule absorbs and can hold 1,000 times its weight in water. When applied topically it offers instant a burst of hydration by binding moisture to skin cells for plump, firm, and radiant looking skin".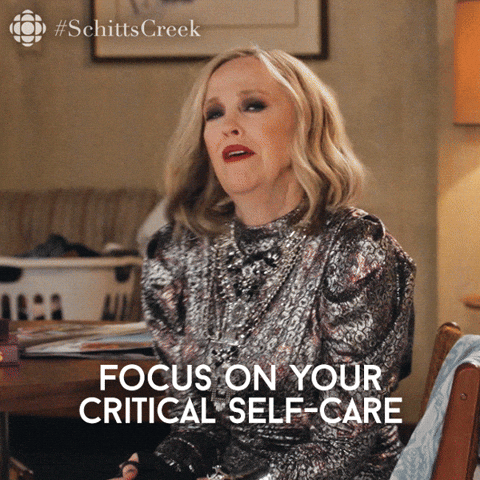 #4 Embrace facial oils
"As our skin matures, the natural oil production reduces," explains Dr Mavi. "Daily environmental stressors further compromise the skin's ability to retain moisture by damaging skin's barrier, which leads to our skin looking dehydrated and lacklustre".
Linke recommends finding a "facial oil with ingredients [like] avocado oil, rose oil, sunflower seed oil, lavender oil".
"These clever fats help the skin produce the skin's natural oil barrier, that is crucial in keeping skin hydrated, plump, functional and looking good. The good fats are what slows transepidermal water loss and keep our skin barrier intact. Keeping us glowing" she continues.
#5 Always wear sunscreen
Honestly, you shouldn't need experts to tell you this one anymore, but just in case, here are two of them begging you to please wear sunscreen every day.
"SPF is what we would call your most important skincare step," says Linke. "Basically if you're not going to protect it (your skin) don't worry about any of the other skin love steps… SPF slows the damage of uv and reduces the signs of ageing in the skin such as uneven skin tone, texture, pigmentation and skin cancers".
Dr Mavi also recommends "reducing the exposure to direct sun where possible and wearing protective clothing like hats and sunnies when you are out, especially during the time when the UV rays are the strongest".
#6 Start doing facial massages
No, this doesn't necessarily mean you need to pay for facials every week (although more power to you if you can). However both experts agree that facial massages with either a gua sha or facial roller work wonders for your skin.
"If you suffer with breakouts, dullness or textural irregularities this could be exacerbated by poor circulation or lymphatic drainage," suggests Linke. "Using facial massage or rollers can help to encourage its own natural healing mechanisms to kick back in".
"[It's] important to understand the importance of lymphatic drainage, activating the facial muscles and increasing the circulation of skin to maintain a healthy glow on the outside," explains Dr Mavi. "[Using] these facial tools to massage every other day will enhance the glowing complexion".
Apparently use of these facial massage tools may also help reduce puffiness, congestion, sinus pressure, tension headaches and more. Not bad.
To use the tools properly, Linke suggests "following certain patterns of moving from the centre points of the face out and slowly downwards from the top of the face, down to the cheeks and on to the neck area. Using soft but firm pressure for that ultimate glow".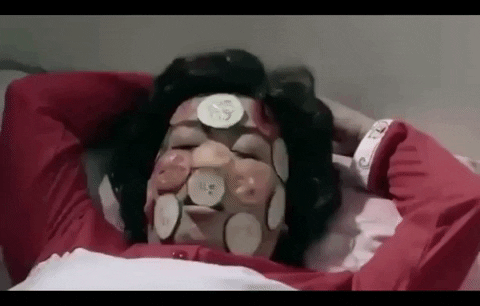 #7 Think about what you put in your body
The old saying 'it's what's inside that counts' doesn't just apply to your personality. Linke says you need to be conscious of what you're putting into your body, because the results can end up on your skin.
She recommends getting enough of the essential fatty acids (EFA's) which you can find in avos, seeds, nuts and fatty fish. She also suggest you "bring on all the vibrant colours, think deep purple, red, greens, vibrant yellows".
"Fruits and veggies, juice them and sauté or gently steam to preserve those precious antioxidants. These phenomenal nutrients all help with basic cellular repair processes, protect against oxidative stress and environmental aggressors".
#8 Workout
Yet another reason to exercise regularly is to help your skin glow. According to Dr Mavi, "it delays the ageing of our body cells while increase oxygen and blood flow to the skin neutralise the free radicals that damage our skin. Exercise helps to cleanse the skin from the inside, which then radiates on the out".
#9 Get enough sleep
Beauty sleep is no joke, which I will be telling any foolish soul who tried to wake me up form now on.
"Our skin cells need time to regenerate and revitalise at night, so not [getting] enough sleep can have a serious impact on our skin," Dr Mavi says. "On average, a seven-hour sleep is necessary to ensure our internal organs are operating at their optimum level. It not only reduces the level of stress of everyday life, but it will improve quality of sleep".
To make sure your body gets the down time it needs, Linke recommends "reducing screen time at night, reducing electronic devices in the bedroom, having a comfortable bed and bedding, and making the bedroom a place of solace".
"To help with those restless nights," Linke continues, "try essential oils such as lavender to soothe, sleep masks or a silk pillowcase".
(Lead Image: Unsplash / Noah Buscher)
Kassia Byrnes
Kassia is the Editor of AWOL, and a straight-up travel addict. She was born without a sense of direction, yet an intense desire to explore the world. As such, she's lost 90% of the time but she's learned to roll with it. You can catch her latest adventures on Instagram @probably_kassia.