How To Make Your Next Bushwalk A Free Therapy Session
As an avid hiker, walking through nature has always been my meditation. As a kid, we'd go on family bushwalks around our local area, and ever since I've been grown finding a new challenging hike somewhere in the world has been one of my favourite ways to explore.
So you don't need to tell me that nature is healing, but science has proven it time and again — like the fact being around water improves our mood, and being near trees improves our mental health. This all explains why 'forest therapy' is on the rise.
To learn more about it, I spoke to Dr. Suzanne Barlett Hackenmiller, MD and medical adviser for both the Association of Nature & Forest Therapy and my personal favourite hiking guide, AllTrails.
What is it all about?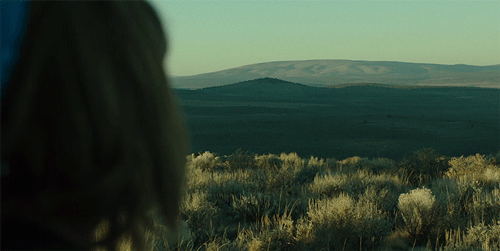 "Forest Therapy / Forest Bathing (the terms are often used interchangeably) is a term derived from the Japanese concept of Shinrin-yoku, which was coined in the 1980s," explains Hackennmiller. "It's a practice where participants are taught to take nature in through the various senses in a slow and methodical way".
"The goal is to leave behind the stressors of the day to achieve a deeper level of consciousness that is referred to as a 'liminal state'. Studies have found the practice to have both mental and physical health benefits".
To me, it sounds a lot like meditation, but Hackennmiller explains that it's not. Forest therapy is more about celebrating "the sensations of awe and wonder that are intrinsic to nature experiences", rather than meditation "in which the goal is to silence the mind.
The theory is once again backed by science. "Numerous studies have found that time spent in nature has both mental and physical health benefits" says Hackennmiller.
Scientists have proven walks through nature helps with things like reducing those stressful thoughts that keep running around in your head, reducing your body's level of stress hormones and even improving blood pressure.
How do you do it?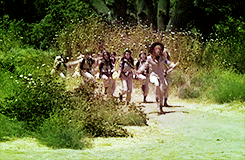 If you're really serious about getting into forest therapy, there are experienced guides you can connect with, or try reading Hackennmiller's book on the subject.
If like me, you'd prefer to dapple in the practice as part of your love for walks in nature, Hackennmiller has three suggestions to get you started:
#1 Slow Down
"Slow down and take time to thoroughly explore each of the five senses," she explains. "For example, notice colours, textures, hues, things that are in motion, things that are still, and tiny things you can see".
Look up, look down, squint your eyes, and widen your gaze. Take several minutes for each different experience. Repeat with each of the senses in a similar way".
So basically, don't make your walk a race (which I'm absolutely guilty of sometimes) and actually take the time to notice the nature around you.
#2 Try a 'sit spot'
Hackennmiller also recommends finding a place in nature to take a seat for 20 minutes with "no agenda". All you need to do is "notice what you notice and, if possible, take time to journal about it afterwards".
Personally, I love chilling in a spot with no people and awesome views, preferably up the top of a mountain I just climbed — but that's just me.
#3 Plan ahead
Especially since Covid made it hard to know a plan will stick, we often make last-minute decisions to travel or explore. Hackennmiller recommends fighting that urge and instead taking time to "plan ahead before heading out to immerse yourself in nature".
"Part of truly being able to disconnect comes with having peace of mind about your surroundings, the trail, and what to expect while exploring. I recommend the AllTrails app, as it helps you find the trail that is perfectly suited for your needs… [which lets] you prepare for your experience [and] fully relax in the beauty of the outdoors".
How does that work in lockdown?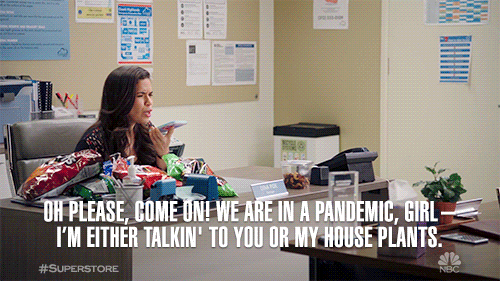 Considering we're in a time of lockdowns that come and go, I don't think we can ignore how being stuck indoors might impact our 'nature and chill' time.
Luckily, at least in Australia, we're still allowed out of our houses for outdoor exercise, so it's worth following Hackennmiller's suggestions and making the most of your time outdoors to try and relieve the stress that comes with Covid-life.
However, particularly in a city where the view out of our windows can so often be of another brick wall, how do we still engage with nature for the sake of our health?
"I have spent a great deal of time thinking about this very topic," says Hackennmiller. "Houseplants definitely help, as does simply gazing out the window".
"I have experimented many times with doing 'Sit Spot' with a potted plant. The microcosm of life that exists in the world of a potted plant is simply awe-inspiring and mesmerizing".
So there you go, you're new obsession with plant babies has once again been justified (or maybe that's just me).
A little hiking inspo
View this post on Instagram
If you need a little inspo to start or continue your hiking journey, we've got you. We've ranked the best hikes in both Queensland (here) and Tassie (here) from easy strolls to overnight adventures.
We also have a guide to the stunning Grampians in Victoria, as well as these tips to find the secret rockpools at Bushranger's Bay and a round-up of Melbourne's best walks.
WA has no shortage of beautiful hikes, but we particularly love this one in Esperance. In South Australia, you can combine your walks with viewing (or swimming in) some pretty epic sinkholes, and you don't have to head far out of Darwin to find some of the NT's best swimming holes, that always involve a bit of a walk through rugged landscapes.
Meanwhile in NSW, there are so many national parks (many within Sydney, my fellow lockdown mates), and some true icons around the state — like these Figure 8 Pools, and this fairly secret Sea Cliff Bridge lookout trail.
---
(Lead image: Unsplash / Colton Duke)