We Trialled A Bunch Of Free Language Learning Apps And Courses So We Could Find The Best Ones
I think 2020 taught us all to curate better resolutions for the new year, ones that we will benefit from no matter what happens. For example, plans to travel the world are a bit pointless just yet, but learning a new language ready for when you finally do get there is an absolutely amazing idea.
To help you get there, we've rounded up some of the best apps and online courses to help you learn the language of your dreams, and the best part is you can access them all for free.
That means you don't have to choose between them — give them all a go and see which one suits your learning style more. In fact, it's often suggested that you use more than one so that you get used to a range of different voices, words and dialects.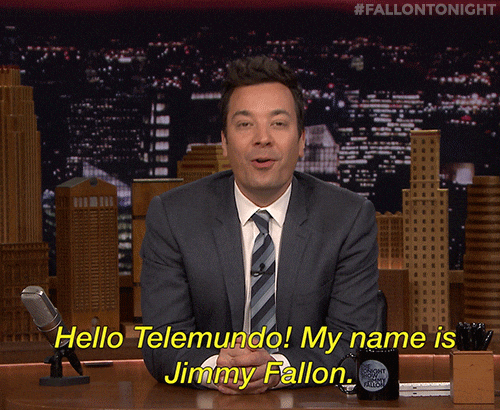 #1 Duolingo
I'm just going to tell you now that to me, Duolingo is the Holy Grail of language apps (it's also a website) and everything else will be compared to it. This one is my personal favourite, because I'm a child and I don't want to actually study and it makes learning feel more like a game. When I actually stick to one round every day, it's surprising how quickly I start remembering the information.
They also have over 35. languages to choose from (and you can learn more than one at once), and what I've been told are really great podcasts and interactive stories for an intermediate level of some languages — though I'm a long way off needing those.
There is, of course, a premium paid options, but unlike the other apps I've tried I don't feel like I'm missing out on anything by not paying it.
#2 Memrise
Memrise loves to use a little video of native speakings talking the language. It's actually pretty helpful to see a real person, over a cartoon like Duolingo. You can make little memo's on each new word to help yourself remember, and you can set up learning reminders on the days and times you'd like to practice.
However, I do find that each unit gets a bit repetitive. Duolingo challenges you more from early on, but I find that helpful.
#3 Busuu
I feel like Busuu is a good one to add into your routine once you've progressed along a bit. When you're signing up, it asks the most questions about your language aims — ordering in a restaurant, talking with locals, etc etc — and seems to throw up phrases related to that, which is great.
However, it feels like a bit much to me at my very beginner stage, especially the talking parts and videos that can't be slowed down, like Duolingo.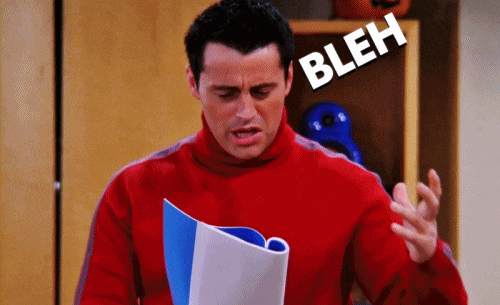 #4 HelloTalk
Ok this one is pretty damn cool, but you'll want to get in a bit of practice on one of the other apps first, if I'm honest. There are learning games, yes, but you only get five minutes a day before you have to pay, and if I'm honest they're not as good as Duolingo's.
The big star here is being able to connect with native speakers of your chosen language from around the world. There's a paid-for option of also finding users studying your language in your current area. They say there's no better way to learn than to start chatting.
Check it out here.
#5 Beelinguapp
Another one that is such a good add on once you're getting some basic knowledge under your belt. Beelinguapp helps you read your favourite books in your chosen language. Just pick your reading level, pick your book, then download it. Each passage comes up in both the English version and your chosen language. Kind of like a bilingual Kindle reader.
#6 50 Languages
This app feels a little more like an online textbook, if you prefer less games and more real study. You'll get word lists and images for different categories in your chosen language. There are read and listening games and comprehensions, but the whole thing feels more like using flash cards.
You can use the app or the website, and it's great if you're more serious about traditional study, and if you're a bit more advanced in your skills.
#7 Open Culture
Speaking of being more of a traditional learner, there are two websites that might appeal to you. The first is Open Culture, who have over 1500 free online courses from top universities (including Stanford, Yale, MIT, Harvard and Oxford). Among these, are a range of courses in 48 different languages, all for free.
Sometimes you're learning from videos, sometimes from following along textbooks and sometimes free iTunes audio. I haven't studied the language courses here, but I have used them for other topics and it all ran really smoothly.
#8 The Open University
The Open University is something of an expert in online courses, and they're all free to study. These guys are good in that you can start at the absolute fundamentals (there's even a course on 'How to learn a language'), or you can skip ahead a few levels, depending on where you're at. You can also start straight away, instead of waiting for the course start date. The whole think is basically an online text book, with learning outcomes and exercises.
I fully admit I haven't tried these courses personally, as apps suit my learning style more, but they come highly recommended.
---
(Lead Image: Pexels / Ivan Samkov)
Kassia Byrnes
Kassia is the Editor of AWOL, and a straight-up travel addict. She was born without a sense of direction, yet an intense desire to explore the world. As such, she's lost 90% of the time but she's learned to roll with it. You can catch her latest adventures on Instagram @probably_kassia.