It's Official: Kiwis Now Have The World's Most Powerful Passport
When it comes to passport power rankings, we're used to seeing Japan and Singapore top the charts. But as with most things this year, COVID-19 has shuffled things around a bit with travel bans temporarily levelling the playing field.
The Henley Passport Index is basically a list of the most travel-friendly passports. The annual ranking of the most powerful passports in the world is based on how many destinations the holder can enter without a visa, along with taking things like electronic travel authorization, world openness scores and mobility scores into account.
In January (which feels like a different decade), Japan topped its 2020 ranking, with citizens able to visit a record-breaking 191 destinations without requiring a visa in advance.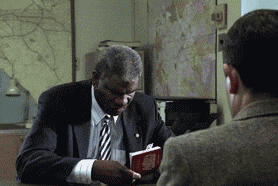 The rankings are based on data from the International Air Transport Association (IATA) and change as the situation develops. The live list now is a different picture to earlier this year.
Our mates across the ditch have risen from 8th in the world to take the coveted top spot. Thanks to the swift, decisive and effective response to the pandemic, New Zealand can still enjoy visa-free access to 129 countries.
Australia hasn't done too badly either, sitting in tied second place along with Japan, Germany, Austria, Luxembourg, Switzerland, Ireland and South Korea.
The USA took a nosedive, plummeting from third last year, to a tied 21st spot with Malaysia.
Unsurprisingly, European countries make up the bulk of the top 10 list due to their access to the Schengen 'free movement' zone, which has few COVID restrictions.
Here are the top 10 of the passport power rankings
New Zealand (129 countries)
Germany, Austria, Luxembourg, Switzerland, Ireland, South Korea, Japan, Australia (128 countries)
Sweden, Belgium, France, Finland, Italy, Spain (127 countries)
Netherlands, Denmark, Portugal, Lithuania, Norway, Iceland, UK, Canada (126 countries)
Malta, Slovenia, Latvia (125 countries)
Czech Republic, Estonia, Greece, Poland, Hungary, Liechtenstein (124 countries)
Slovakia (123 countries)
Cyprus, Croatia, Monaco (121 countries)
Romania, Bulgaria (120 countries)
San Marino, Andorra, Uruguay (115 countries)
To see the full live list, click here.
(Lead Image: Unsplash / Füm™)
Sonia Taylor
Sonia feels most at home on the road, with travel her greatest passion. But really, she's hype about a lot of things: beautiful design, tasty food, wellness, nature, interesting people and women's issues. The Founding Editor of Junkee's The Cusp and former Homes Editor at Nine, Sonia prides herself on seeking out authentic experiences with charm and loves sharing a personal rec. Catch her on Instagram @sonnietothetee.