This New Online Tool Helps You Snag Those Sweet Free Parking Spots Near These Sydney Beaches
A new online tool that helps cut down your time searching for a park near the beach has finally been created for Sydney's Northern Beaches.
Every Sydneysider knows that a pearler of a day is a double-sided coin. Obviously, it's time to hit the beach, which brings us equal parts joy and dread because every man and his dog have the same idea. It doesn't matter how prepared you feel for what's coming – that battle for a decent park is always a nail-biter.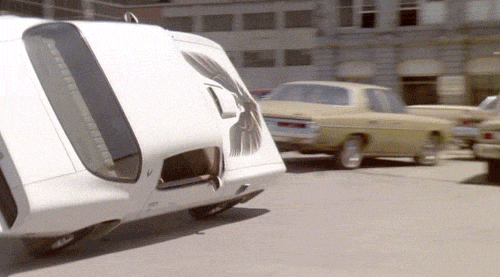 If you're a fan of the beaches surrounding Manly, you're in luck with a new collaboration between Transport for NSW and Sydney-based start-up Spot Parking.
Northern Beaches Parking Finder is a digital parking map which helps you learn where you can park within the Manly Ward of the beautiful Northern Beaches. This includes 15 square kilometres across Manly and its surrounding 'burbs, including Seaforth, North Balgowlah, Balgowlah Heights and Manly Vale, plus  the area surrounding Q Station and the North Head.
The totally free tool is colour coded and filterable, meaning you can find exactly what you're looking for, whether that's free public parking spots or covered paid parking. Thankfully, there's up-to-date info on hourly parking costs, too.
The digital map also shows you where to find disabled parking, as well as resident permit areas and loading zones to avoid.
Obviously, this is a cracker of an idea we've all wished existed for years and with that in mind, they're hoping to roll this concept out for other super popular areas around Sydney (like Parramatta and the CBD), according to Time Out Sydney.
In the meantime, the online tool hopes to get people back over to the Manly area to explore their gorgeous stretch of coastline. Summer's not over yet.
While you're over there, you might as well check out Q Station's recent addition – G&Tea House, serving tea-infused gin cocktails with High Tea and lovely views.
(Lead Image: Unsplash / Jon Callow)
Sonia Taylor
Sonia is a travel, lifestyle, and design writer and editor who lives for sharing a personal rec. See what she's up to @literallysonia.